I have been a frequent traveler all my life, and it is something that everyone needs. Traveling provides you with time to rejuvenate yourself; this is the prime reason why it is considered the best stress reliever as well.
There are a number of things that you learn from experience, so here I have compiled a list of some of the best traveling tips after ten years of traveling around the world, city to city and country to country. Read on to make your traveling time a lot easier and more fun.
Your plans keep on changing every minute while you are away from home. There are times when you visit a place as planned but you eventually hate it and then there are places you visit spontaneously, but you love it. When traveling, you get a lot of opportunities to make new friends; therefore, you have to adjust your plans accordingly in order to spend more time with them.
Hence, it is good to brainstorm different travel ideas, but you must not book everything ahead of time.
Read: Striving the Guidance for Holy Travel
Travel Insurance is Essential
One thing that you need the most before you leave is your travel insurance and all related documents. A lot of people have told me about their horrific travel stories mostly about the accidents that they encountered in remote areas. Such things can lead you to a debt of hundreds of bucks. Thus, travel insurance is something mandatory.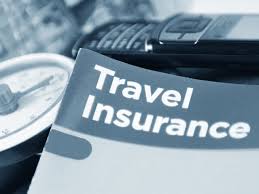 Learn A Few Bits of Language of Every Country You Visit
If you wish to gain respect from the natives of the country you are visiting, you need to learn a few common words of their language, for example, if you are visiting Spain, learn a few common Spanish phrases.
These familiar words and phrases include thank you, good morning, good night, goodbye, sorry and
please. And trust me; they are quite simple to memorize.
Invest In a Good Backpack
Although it is necessary, it is of great significance. Whether you are traveling with your family, friends or alone, your backpack is your best friend. Thus, it is something you should never compromise on. Invest in a good backpack and make sure it is the one that comes with lots of space, is durable, water resistant and lightweight.
To learn about the best backpacks and some of their impressive features, here is a link you should check out.
A Stash of Emergency Cash
Last but not least, don't forget to keep a stash of emergency cash. I used to save a few extra dollars in my backpack all the time so that in case of an emergency, I have a backup for my food and shelter. Just make sure to carry the currency that is accepted worldwide, for instance, US dollars.
Also Read: Talking Walls – Interesting Stories From Royal Palaces
Bonus tip: If you think it is not safe to carry money just like that or to keep it in the backpack, you can always rely on a travel money belt.
Happy Traveling Pals!